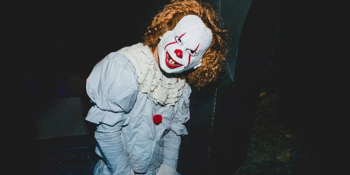 The Haunted Big House U18
Metropolis Fremantle (Fremantle, WA)
Saturday, 27 October 2018 4:00 pm
One dark and stormy night in 1918, a little girl on the way to her birthday party was lured into the Big House and disappeared......until now.

Something happened in the shadows and mist that terrible night, something that changed the Big House forever....

100 years later, invitations have mysteriously started to appear, inviting YOU to join her in celebrating her birthday once again. But be warned, this will not be your average birthday party…

ARE YOU GAME?

DEAR FRIEND,

I'm waiting to see you at my birthday party…

Will you come and play with me?

Location: The Haunted Big House
Tickets: $20 + BF
Theme: Annie's Birthday Party
Date: 27th October from 4pm - 7pm
DON'T BE LATE!

Love, Annie x


***CONTENT WARNING***

- Patrons acknowledge that they have been advised that the Haunted Big House contains severe horror experiences and is not recommended for the faint hearted.
- Patrons acknowledge that they have been advised that things could get messy inside. There is no telling what Annie has in store for you.
- The Haunted Big House takes no responsibility for your mental or physical well-being. All patrons enter at their own risk.

See you there.