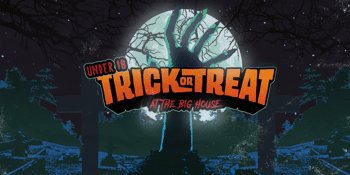 U18 Trick or Treat @ The Big House
Metropolis Fremantle (Fremantle, WA)
Saturday, 31 October 2020 4:00 pm
IT'S A HALLOWEEN RAVE TO THE GRAVE
The Big House is getting real fkn spooky with TRICK OR TREAT, our massive Halloween party.
We are pulling out all the Haunted House tricks in the book to have you partying through till the zombie apocalypse rises - ghoulish AV set on the main stage, Demonic Silent Disco in the laneway, freaky installations, masked creeps, prizes for best dressed.
First release tickets on sale, get your claws on them asap before they sell out.
*Approvals Pending*