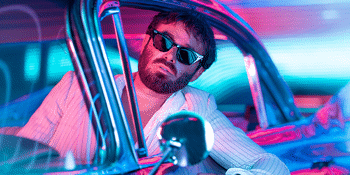 Live Nation & Secret Sounds Present
Dope Lemon with special guest Sloan Peterson
Metropolis Fremantle (Fremantle, WA)
Saturday, 9 July 2022 7:00 pm
The shows mark the first Dope Lemon tour since the 2022 album release Rose Pink Cadillac. Like a 60s soul standard, it's the classy champagne-soaked red carpet and heart that beats underneath a new era of Dope Lemon.
Dope Lemon, aka Angus Stone, has amassed over 400 million streams from his two widely acclaimed albums, Smooth Big Cat (2019) which came in at #2 on the ARIA Album charts, and Honey Bones (2016), as well as the Hounds Tooth EP. The release of Honey Bones was an instant-classic and saw Dope Lemon become not just a melting curio of artistic experimentation, but a fully-fledged cultural phenomenon.
With sold out national and international headline tours under his belt, the third album Rose Pink Cadillac was a welcomed release with soulful singles Rose Pink Cadillac, Kids Fallin in Love and Every Day Is A Holiday featuring Winston Surfshirt.
Written and recorded by Stone during the pandemic, under the spectre of global turmoil, its sun-kissedunabashedly romantic outlook persists despite that. This is a record to put on with your loved ones and overtake you with its wash of feeling.
Rose Pink Cadillac is not an album that requires much for a listener to be able to enjoy it. An open mind, open spirit and willingness to give yourself over to its melodies and infectious groves for 53 minutes is all it asks." – Triple J
‍