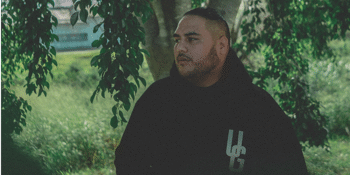 FutureNow Music presents: DJ NOIZ (The Remix King)
DJ NOIZ
with special guests Raggadat Cris, Bina Butta, Rellek Brown, FMB & DJ Stylz Ali
Metropolis Fremantle (Fremantle, WA)
Thursday, 3 June 2021 7:00 PM
After a year of remaining restricted to the studio, FutureNow Music is proud to announce DJ NOIZ (The Remix King) is embarking on a national headline tour in Australia this April, May and June playing selected cities and towns and bringing some special guests with him on each show date!

NOIZ had a huge 2020 with his releases, in January dropping "Amelia" which has gained over 8 million streams to date, this was followed by Island King (Official Remix) with Tenelle released in April - gaining over 10 million streams in under a year. Following this, NOIZ released 3 official singles "Island Girl", "Little Love" and "Throw It Back" plus a load of official remixes, with over 20 million streams & views in 2020.

Joining NOIZ on the WA leg is high school friend RAGGADAT CRIS who has featured on NOIZ's singles in 2020 "Throw It Back" and "Little Love", Ragga has also had huge success in Australia and NZ with his collaborative effort "Runtingz Anthem" which is now certified GOLD.

NOIZ is excited to also bring special guests with him from Sydney, in WA for the first time: Bina Butta who has collaborated with Noiz on the official remixes to "Woman" and "Akiliz" plus her brother Rellek Brown in which has had NOIZ as the producer on his latest single "Just Dance" and also featured on the Island King (Remix). This will be a massive show, So get ready to party with the crew and THE REMIX KING!